Hi Bettina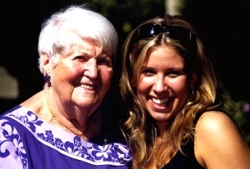 On behalf of our families, Geordie and I would like to thank you for the wonderful job you did of photographing our family reunion. Your patience and professional manner with such a large group of people was appreciated by all. You made everyone feel comfortable and the photos are awesome. Everyone is enjoying them. I would also like to thank you for taking pictures of my horses. You did a great job. We have enlarged some of them for our walls.
Thank you!
Pat and Geordie Rankin
Duncan, B.C.
---
Oh my gosh Bettina!!! These pictures are absolutely fantastic!!! You are such a wonderful photographer....truly talented. We love them all... Methinks I need to hire you to photograph my gorgeous grandson. We'll talk.
Luv Dawn
Duncan, B.C.
---
Aloha Bettina,
Although words can't express how the photos you took on my wedding day make me feel everytime I look at them, I wanted to thank you very much for capturing the essence of my wedding day. Every time someone new looks at our photographs that you took, they tell me they are the most beautiful wedding pictures they've ever seen. The pictures are just amazing and although my wedding was just one day, I feel like I can relive it for the rest of my life because of my precious photographs that you took.
Much Mahalo!
Sincerely, Christina Gordillo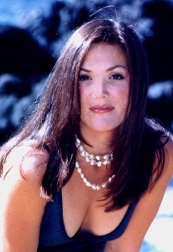 ---
Aloha Bettina,
I just wanted to say thanks again for all of the beautiful pictures that you took at our wedding. I appreciate all your help. You really captured how beautiful everything was for all of our friends and family that couldn't be there. I will be sure to recommend you to anyone I know who is going to Maui in the future! Thanks again for everything and it was great to meet you!
Mahalo!
Tiffany & Michael Hunt
---
Hi Bettina,
I wanted to thank you so very much for our vow renewal photographs and the entire experience. The silver photo album with our photos and ceremony vows was an unexpected special touch, and I have looked through it dozens of times each day since we got it. My favorites are the ones taken right at sunset.
I will be sure to recommend you to anyone I hear of that will be getting married, have a vow renewal ceremony, or just wants great photographs taken. We're not sure of the date yet, but when we come back to Maui with our 18 year old son, we would love to have you take pictures of us.
David and Carol Hannon
Huntington Beach, California
Vow Renewal Ceremony - February 16, 2005
---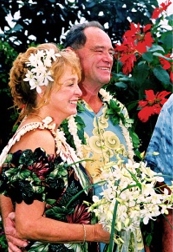 Aloha Bettina!
I just wanted to thank you for our beautiful wedding photos! Since we have been back home we have had a wedding celebration party and were able to share our photos and video with our friends and family. They absolutely loved the photos! Tons of people have seen our pictures and have complimented you on your work. One thing I keep hearing over and over is how romantic the pictures are. Since Rob and I have been home, we have been able to really look at them and reminisce. I love how the photos show step by step our wedding ceremony. It's unbelievable how you managed to snap a picture of each step of the ceremony like our lei exchange! Thank you for helping to make our wedding day so special! It was a pleasure meeting you
Lisa & Rob Johnson
---
Just wanted you to know how blessed we were to have had you do our wedding photos. You did a great job. We get so many compliments on the photos. You brought out the best in us. We looked (and were) so happy. Hope to see you again one day.
Kindest Regards,
Jeff and Patricia Wade
Plano, TX.
---
Dear Bettina...
I just wanted to thank you for the wonderful pictures. I love them all, you did a great job. I am so happy that I have nice pictures that I can look upon and remember my junior prom. Also thank you very much for the beautiful album. That makes it even nicer. I love it. Thanks again.
Much Love and Aloha,
*Krystle* (Maui)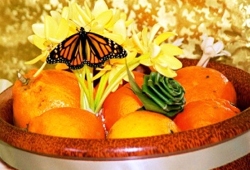 ---
Hi Bettina,
Just had to let you know that the photographs that you took were exquisite. Everyone that has seen them has commented on how great a job you have done. They are the most treasured photos that I have capturing the best day of our lives, when we became one. Since none of our family could be there this gave them a sense that they were. Thanks again for everything, you did a fantastic job with the photos & also with making us feel comfortable while the photos were being shot.
Great success in the future,
Edward & Theresa Krupski
---
Hello Bettina,
We would first like to start off by saying the photos came out incredible! We are truly pleased with the shots; your photography was perfect. Thank you so much for providing us with a lifetime of beautiful pictures for not only us to enjoy, but also our family and friends. There definitely will be many pictures we will blow up. We truly are appreciative and very thankful for the gift you have.
Sincerely,
Sonia and Jose Alvarado
---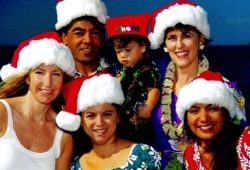 Dear Bettina,
Thank you so much for our beautiful wedding pictures. We are still amazed at how well they turned out. I wish you could hear all the "oohs and aahhhs" we get when our friends, family, and co-workers look at the pictures. We've even had some people tear up when they see them - honestly! When we watch our wedding video, we can really see how talented you are because some of the best pictures you took were split seconds in the ceremony and you snapped the picture at the perfect moment. We've just gotten our reprints and enlargements done by a client of mine (I'm a hairdresser) and he commented on how the negatives were very "consistent" which he said means you use high quality materials and "knows what she's doing."
Again, thank you and good luck!
Tara and Hal Lorton,
NOTE: Second letter from Tara and Hal:
We can't tell you how happy we are with our pictures! I am a hairdresser so I had kept the album at work from the time we got home from Maui through the holidays so my clients could see them. Everyone was so impressed with them. I even had a few people tear up! They all said how you can really can tell from the pictures how truly happy we were that day and how you "captured the moment." My sister got engaged and after seeing our pictures she took the copies of our photos to the photographer to show him. She hopes theirs turn out as well as ours! Thank you again for doing such a perfect job photographing our wedding.
Tara and Hal Lorton,
---
Hi, Bettina ...
I also want to thank you for your time that you spent helping us photograph our renewals that day. They turned out so wonderful and beautiful. It really captured the moment and the feeling. Let us know when you have your web page up and running. We will be looking forward to it.
Thanks again,
Jeff & Julie West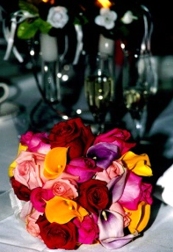 ---
Aloha to you, Bettina!
You can certainly use us as a reference. We have often looked at our wedding photos and you truly are a talented photographer; the photos are beautiful and you captured us in our very happy moments. Thank you again! I wish you continued success and many happy, sunny days on your beautiful Island.
Take care and again. . .Mahalo. . .for your lovely work!
Bob & Mary
---
Hello Bettina,
I just wanted to Thank You for the wonderful job you did photographing our wedding the evening of the 26th. The pictures are fantastic, everyone thinks they are wonderful. You were very helpful, gracious and professional and we truly appreciate you capturing our wedding day in such a special way.
Mahalo,
Kathlene Barabe
---
Hi Bettina!!
We just want to say hi and thank you again for the wonderful pictures!! We are going to have Christmas cards made of the cute picture that you had on the cover of the album!! I know that our friends and family will love it!! Have a happy holiday season and a wonderful New Year!! It was so nice to meet you and now we have a friend on Maui!!
Love,
Lynda and Frank Seringa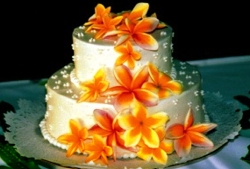 ---
Dear Bettina,
Anne and I wish to thank you sincerely for the beautiful photographic work at our Valentine's Day wedding on Maui. We feel that you have captured on film the love that Anne and I share for each other, as well as the feelings of Anne's parents as they renewed their vows. The photographs will always be a reminder of such treasured moments. We are very grateful to the coordinator for choosing you as our photographer and we would highly recommend your beautiful photography to other couples getting married in the tropical paradise of the Hawaiian Islands.
Mahalo,
David and Anne Loveday
Montreal, CANADA
---
Hi Bettina,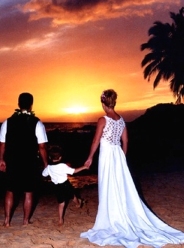 I just wanted to send heartfelt thanks for the incredible photos that you took of our wedding on July 25th. I know you photograph lots of weddings, however, we both feel very lucky to have had you for our photographer. Your photographs have received rave reviews and have been seen by close to 250 of my Weight Watchers members and staff, so obviously choosing that as the career you wanted, and taking the risk to do it was meant to be. You truly are a very talented woman, and we all feel privileged to have met you. By the way, we would both love to be able to return to Maui every year for our anniversary to have that glass of champagne with you.
Sincerely,
Ron and Cheryl Sopcich
---
Thank you one thousand times for the beautiful wedding photos. You work is truly wonderful! We love every one of them. I must admit I am even more impressed. We love the album and all the work you put into it. I did not expect that. You are quite the artist. You provided us with life long memories. Thank you! My friend in Tokyo was a news reporter and traveled all over the world on assignment with many camera crews. She said your work is top quality. She and her husband were married in Hawaii but never got photos. After seeing your work she said she is very interested in renewing their vows and having you shoot the pictures. I hope so! Our families are very eager to get copies. We are having a family reception this Sat to announce our marriage and show everyone our great photos. They will want many pictures I am sure.
Have a wonderful day!
Mollie and Don Frye
---
Aloha Bettina !
We would like to express our delight over the terrific job that you did with taking pictures of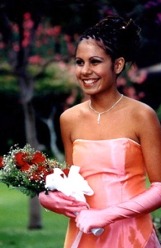 our wedding on April 12th. They are more gorgeous than we could have ever imagined. Everyone who sees our album are just in awe over the photos. The difficult part has been trying to decide which ones to enlarge ! We thank you for the wonderful memories which you have created for us. You are a truly gifted woman with a wonderful personality to match !
Best of Luck to You,
Sean Valcamp & Leslie Shenton
---
Dear Bettina,
We're sure you've long given up hope of finally receiving an email from us as we had promised in February after you took our wedding photos. But, although we've been crazily busy since we saw you, we have often thought of you and never forgotten our promise. We were really pleased with your photos of us and have been busily passing them round friends and family. As our wedding was "just us" and no guests, it has been a real pleasure to be able to share a flavor of the day with people who were thousands of miles away (and quite unaware of what we were up to!). I have just managed to get some of our favorite photos scanned in so that I can now email them to friends in far-off places, including you. We felt totally at ease with you and really enjoyed our photo session, as evidenced by the constant laughter. And, we were truly thrilled with the photos. We are so glad we were lucky enough to have you there.
Thanks once again,
Gill and Simon Baldwin
---
"Hi, Bettina,
I just want to say thanks for the pictures. I think you did a GREAT job and our pictures turned out just so, so nice! We're really really happy with them! The sunset was incredible! I also want to thank you for the extra shots that we noticed were in there. We really, really appreciate it. We're just so proud of them. It was such a memorable day for us and you helped make that possible. I really appreciate it and just wanted to call and thank you. I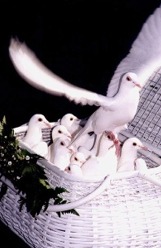 didn't have time to call when we were still in Hawaii. We had a great time and we LOVE our pictures!! I just wanted to be sure to call you and thank you again and tell you how much we appreciate it. We like them so much we made a copy and sent them to his parents so that they could see how great they are! Hope you are having a great day and thanks again, Bettina!"
Phil and Jean Benson Tustin, CA
---
"Bettina: Once again, thank you so much for the lovely pictures. You made us look SO good! We can always look back on our ceremony and smile...thanks to you!"
Audrey and Bruce Brown
---
Bettina- ....
Our pictures are excellent! You can't even see the rain and it was! The 5x7's of my daughter and the butterflies were beautiful!
Mahalo!
Cindy & Dominic Rondinella,
Burbank, CA
---
"Hello, Bettina!
I just wanted to quickly write and tell you how much we love our wedding photos. We have received so many compliments on them it's incredible! The B/W photos also turned out really well.
Thank you for your beautiful work!"
Bernadette and Shaun Ferguson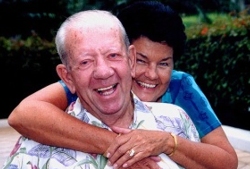 ---
"Aloha, Bettina!
Thanks for doing such a great job on our pictures! You're very pleasant to work with!"
Tamara Grosvenor Hatch
---
"We can't tell you how very much we love our pictures by Bettina! She captured our love on film as well as the beautiful scenery. Thank you for a very wonderful job for our special day!"
Lee and Lisa Roseville, CA
---
Dear Bettina,
Thank you so much for the wonderful photos and album of our wedding day We are SO pleased with your work and cannot thank you enough for your incredible generosity! Your humor and professionalism added so much to our wedding and we wish you all of the happiness in the world! Thank you again!
Sincerely,
John & Kathleen Collins,
Burlington, VT
---
Bettina,
We cannot thank you enough for the beautiful job you did on the photographs. You have given us wonderful memories to share with our families.
Mahalo," Vicky & Dale Scuse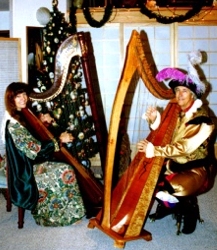 Smyrna, DE
---
"Dear Bettina,
Thank you so much for the beautiful photos that you took for our wedding. Both of us are very pleased with the quality of the photos. Everyone who has seen the pictures has been very impressed with the job that you did. We will highly recommend you if you need any reference."
Sarah & Pete
---
"The pictures are FABULOUS! Bettina is the best!"
Maria and Tony Caprile